THANK YOU!

for contributing to the success of bizbarcelona 2016
a show which confirms that dreaming, analysing and anticipating
are the virtues of a great entrepreneur.
biz
emprèn
Area for Entrepreneurs
The solutions, inspiration and financing necessary to bring any idea or business project to fruition.
Presentations and programme »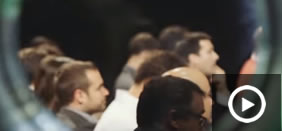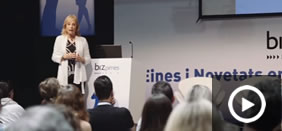 biz
franquicias
Franchising is a business format presented as a less risky formula for starting a business, as a means of self-employment.
Presentations and programme »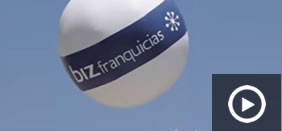 Video Pitch

View all the video pitches at the show here, a format that helps start-ups to present their solutions and new products in the format of brief pitches.
Financing Market
Organised by Barcelona Activa with the support of the Catalan Institute of Finance, this event once again brought together companies and entrepreneurs to present their projects at a Speed Dating round with Business Angels, investment networks and crowdfunding platforms.
bizexporta
The bizexporta advisory space, supported by CaixaBank and the Barcelona Chamber of Commerce, provided personalised diagnoses and answered questions from companies looking to internationalise their sales, clarifying their queries about everything involved in exports. Delegates were also able to arrange meetings with experts to analyse business opportunities in specific markets.
biz Workshops
biz Workshops This space provided the tools necessary to innovate and boost your business: from the advantages of e-commerce or how to digitally reinvent your business, to how to manage key moments in customer relations.
Reempresa Zone
A programme of conferences and a meeting space, Matchings Reempresa, which hosted almost 200 meetings between companies looking to dispose of their businesses and entrepreneurs from different sectors and regions.
bizfranquicias
bizfranquicias brought together some 60 franchise brands from the worlds of restaurants, fashion, services and retail looking for franchisees in the Catalan market.

Subscribe to our Newsletter and we'll tell you more about bizbarcelona and developments in the sector
bizMeetings
All the events by the more than 150 institutions and companies that make up the bizcommunity
Are you a member of the bizcommunity?
Publish your activities, events and symposia so they are showcased here.